I am empowered to help serve women that are looking to build more wealth, it is just as simple as that.
Sales skills are THE most powerful tool that you can have as a woman entrepreneur or as a woman in business in a career field.
Being able to sell yourself, your value, and your services is essential to building the ability to make more money.
If you are ready to shift your power of influence and persuasion, let's do this!!!!
There are 10 steps you can implement into your business or into how you talk to coworkers or your boss tomorrow. You'll be able to notice the power of that shift immediately.
Persuasion and influence comes down to one core concept and that is building a reputable brand. Your personal brand comes in the form of how you interact on social media, how you speak to your family, how you speak to your coworkers. It really honestly is influenced by most everything that you choose to do.
1. LISTENING
It is really easy to listen to respond, instead of listening to understand. However, that's the important shift we have to make as we are intentionally building our personal brand and thus true persuasion and influence.
People won't trust you if they don't feel as though you hear them.
An easy way to practice and intentionally hone listening skills is to force yourself to ask more questions. Even if you feel you know how to answer, ask a clarifying question or two to ensure your assumptions are accurate.
Employ this strategy at home with your children or spouse. Employ it at work with co-workers and your leaders. Use it everywhere. Intentionally.
Step 1 is pretty easy, ask more questions.
2. ALWAYS SHARE VALUE
Give. Give. Give.
Expect nothing in return.
You are building the foundation of being able to make the ask, but until the foundation of trust is there and your potential customers see you as a subject matter expert, they are not going to be ready. Show them you know your stuff by just giving it to them and I say give it all.
Even myself as someone who is in the early stages of building a sales-coaching business, there is nothing that I'm not going to give out.
I'm going to post it all. Record it all. Podcast it all (eventually). My value will then come in customers needing assistance with the implementation.
The knowledge that I've gained, I give.
I want people to learn how I teach and decide if I fit their unique needs. At the end of the day there are a lot of people you could be learning sales skills from. You are here because of something unique about me. You are evaluating if you think I know my shit. If I can be a partner to you.
I'll keep giving and giving and giving. You'll know when you are ready for more.
I encourage you to do the same. Stand apart from the noise on the Internet and be a giver.
3. KNOW. LIKE. TRUST.
Next step: the "Know, Like, and Trust factor".
It's really easy to say that it's important, but I want you to really consider what you can intentionally do today to build that "know like and trust factor".
Whether you are selling for someone else or you are selling for yourself, that people know your story.
People won't feel connected to you until you share the story.
Me? I grew up in rural, small, conversative Kentucky. I lived in a trailer much of my young adult life. I was on food stamps and medicaid.
I pulled myself out with pure grit and determination.
I went to college with my mother. So we were together first generation college graduates. (And that is one of my favorite memories of my lifetime)
No one in my family has owned a business, no one in my family got a graduate degree. I had to build and find that path on my own.
Why does that matter? Well, that's influenced my work ethic and that's influenced how I want to show up.
I want more women to feel empowered to do the same thing that I was able to find the guts to do.
And that doesn't come easy, I know.
There have been many really tough days but sharing that story helps people connect with me. Alternatively, it may make you feel disconnected from me, and then maybe you're not my people. That is perfectly fine. I won't be for everyone.
I am going to be absolutely authentically me. I'm going to show up in ways that help you know me, that hopefully help you like me, and that help you trust me.
When you trust me, then, that is when you build the influence.
That takes time, patience, and hard work.
I am not a "get rich quick scheme" teacher. If that's what you are looking for you should head on back to Google.
I teach proven methods of long-term relationship building.
Your words matter.
How you greet, how you write, how you listen, it all matters.
Be intentional.
4. UNDER PROMISE. OVER DELIVER.
"Under promise and over deliver" it is so easy.
I'm an enneagram 7, y'all. I am quite excitable and tempted to tell you that is the best thing since sliced bread. I can't do that, sliced bread is amazing. 🙂
But I am always very cautious and again intentional about how much, when I'm walking through sales process, how much value that is going to add.
That customer is going to know the true value. And then I'm going to add a little more.
But I am never going to be the girl that you purchase from and you're like oh wow that was not worth $50, that was not worth the $5 dollars I handed her, whatever the amount is, right? And you need to be thinking about that.
Put yourself in your customer's shoes so that you can really understand, ok, what should they be expecting value wise from what I'm trying to tell them they are going to get. And make sure you do more than that.
5. ATTENTION
Attention: Are you getting people excited about you, about what you do?
Do they really know?
Have they heard?
Are they really listening?
And why, why are they listening?
Again I think this is a great one to take a critical look at your messaging where you're at; whatever type of marketing or advertising that you're doing. Does it grab you own attention? are you sure? Can you share it with someone and say hey does this excite you does this make you want to click?
What's the call to action look like? So that messaging is really important is really important if you're going to have to have a solid influential and persuasive brand that helps people come to you, you gotta first get them excited.
Gotta get them real, real pumped right? You want them to be raving fans, is what I like to call it. So take a look at your messaging today and see if it's clear and see if it's exciting.
6. CURIOSITY
The next component of influence and persuasion is curiosity.
This is a more advanced way to help get your clients excited about you and be sharing your value with others, doing that extra selling.
Gotta give them a little bit of FOMO, ok? It is a common component in a lot of marketing that you see, I want you to notice today even if you watch a show, if watch some TV, catch something on Hulu this afternoon.
How many of the commercials that you're watching are working on giving you just a little bit of FOMO. They all are, the jerks? That's definitely not my brand. My brand is giving and giving and loving and loving. But can you get them to feel like they might be missing out if they make a different action, if they don't take action with you?
And does that make sense in your industry and with your products and with your services. I'd argue it does, 100% of the time. And being able to deliver your messaging in a way that makes people think "Aww gosh I have to do that, I really need that product, I really need that lotion.
Oh my gosh like all of my friends are gonna have smoother skin than me." Or whatever the product or service is. Give them just a little bit of FOMO, ok?
7. DESIRE
Desire. So this is again a little bit more complex, I'd say more advanced element of persuasion and influence, but you want to help paint that picture of what the difference is.
So you made them feel a little bit of FOMO and now help them understand; if you take the action, this is what you'll have.
If you don't take the action, this is what you have. OK so you want to paint that picture in your marketing, in your in your sales copy.
When you send out an email, the way that you describe the products or services. When you're talking on your Instagram live, when you're making a reel.
Think can I make a reel think well, if you're on Instagram, can I make reel that will help explain what you get with me and what you miss out on. That would be a really compelling one. Telling that story.
8. EMOTIONAL JOURNEY
It's all about the heart.
If you're selling to men, if you're selling to women, if you're selling to children if you're selling to grandparents, you're selling to women entrepreneurs, if you're selling to women who are starting to feel old, because their skin is starting to get wrinkled; it's all about the heart.
Always. Always, always, always.
So make sure you're including those heart messages. Those heart strings, pull on them, respectfully right?, but make sure people feel compelled. You want to get inside, you want to feel good when they are starting to think about you and what you're bringing to the table. So how can you pull on those heart strings today?
And if that makes you uncomfortable which I know it's making some of you uncomfortable right now, like ew that feels icky, I don't like it, I don't want to. Let's talk about why you feel that way. I think that would be an interesting thing to explore. Because at the end of the day, it's a fact, we are all lead first by our heart.
And you will be a superb sales person and build all the wealth that you want, if you can really capitalize and understand respectfully how to get people to understand from their heart, what it is that you're doing.
9. BELIEF
Social proof.
Where are the receipts? That's a Whitney Houston quote that my brother and I love to use.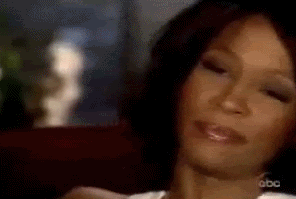 We have got to show people in other people's words or in facts, figures, and data why this works. Why your solution works better, how it's revolutionized someone's life.
This is social proof from a good friend of mine. I was a guest on her podcast and I talked about how to qualify leads and opportunities.
People love to share their thoughts.
Every closed deal where you have a raving fan, capitalize on that. You should be using that. Take that evidence and that proof of what value you added to someone else, let them sell it for you.
Get you some social proof today.
10. JUSTIFY TO INFLUENCE & PERSUADE
Return on investment.
Help your prospect understand the transformation first. What value does working with you or buying your product give them?
Start to think about how you can prove an ROI or "a return on investment" when customers purchase what you are selling.
11. COMMITMENT
And then finally, the cherry on top. You gotta get really good about commitment.
You can think about commitment in a lot of ways but at the end of the day when it comes to sales, if you've done all of the previous steps correctly, then it's time to ask for the sale. And you need to actually verbally ask for it.
So I see a lot of times they're like, "You know… so I can give you part of this for free."
or
"I mean I guess you could sign up in a few months."
No, girl.
You built all kinds of trust.
You built all kinds of like.
People know you well, you helped them justify their investment. They have social proof in your solution and they have FOMO about not having it. So ask them to buy it.
"Sarah would you like to invest in sales coaching today, has this been valuable for you?"
"Yes. It's very valuable, yes I need this."
"Sarah, we spoke about your pain point and I heard you say that you need more tips and tricks on how to close deals so that you can build wealth for your family. Are you ready to invest?"
"Yes, I'm so ready."
Right? You have got to get that actual commitment, but remind them of why they're buying it. It's my favorite sales closing technique ever.
"Remember when you told me ABC. Well I can solve that with X. Are you ready to buy? Here's a pen."
That's not slimy, it's not slimy, it's not even the least bit slimy.
Because you've done all of the work, you put in that entire investment, people now trust you and like you, don't be afraid to ask for the sale.
Do you feel less anxious about your next sales call now? Let me know below in the comments how this helped!
Related blog: Master Your Discovery Calls to Maximize Paying Clients
Related blog: Supercharge Your Sales Skills
https://www.facebook.com/groups/195667592270380